Wednesday, January 17, 2018 by teammarcopolo
If you have ever been to France you know that the French love their baguettes. You see them everywhere. If you spent a day counting all the baguettes you see in France you would be left with some unfathomable number. The French will eat just about everything on a baguette, but many believe the best thing to have on a baguette is, more baguette. They also tend to be very serious about their baguettes, by law you can only make them a certain way. That's soooo French! The rural French have been known to travel for miles into town for a fresh baguette, while on the busy streets baguettes are more abundant than Starbucks coffee. Sit at a corner cafe, hopefully not a Starbucks, and you're likely to see more baguettes passing by than people! The baguettes just might be plotting some sort of hostile takeover. (They do happen to make a surprisingly reliable weapon when backed into a corner…)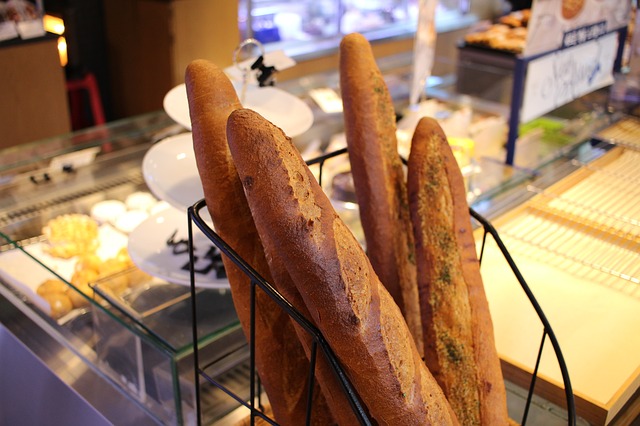 Anyhoo, since bakers are only human, they can't stay up all hours to fulfill every fresh baguette emergency. So, it's about time somebody came up with a way to get your baguette fix at any hour of the night. Enter Jean-Louis Hecht, baker extraordinaire, who built a special vending machine/oven that warms up and serves you a baguette on the spot. Brilliant!
[youtube http://www.youtube.com/watch?v=XpWZk3ucWrw]
Now the hungry masses can be served at Jean-Louis' bakery through the night while, presumably, he relaxes at home with a baguette

Monday, February 6, 2017 by teammarcopolo
In the bustling cities of many Asian countries, including China, India and Japan, you are likely to run into an ear cleaning station here and there. Yes, the meticulous ear cleaners of Asia will, for a small fee, use an array of specially crafted instruments to clean the insides of your brain, (at least that's what it feels like.) Don't try it at home, you can really mess things up in there! America has not yet caught the street-side-ear-cleaning buzz, probably because they couldn't hear it, -with all the wax up in there. But, who knows? Someday ear cleaning stands may become as common as taco trucks. Just so long as they never mix the two

Wednesday, April 4, 2012 by teammarcopolo
In the Czech Republic, Slovakia and Hungary it is an Easter tradition to torment women for the day. This typically includes dousing them with water and/or lightly spanking them. Seriously. Somehow, symbolically the ritual is meant to keep them young and fertile, derived from an old medieval tradition that probably should've stayed just that. Though most observe the tradition playfully, there are always a few who ruin it for everyone. So, to be safe, many ladies of Central Europe will justifiably choose to stay in this Sunday.