Monday, February 18, 2019 by teammarcopolo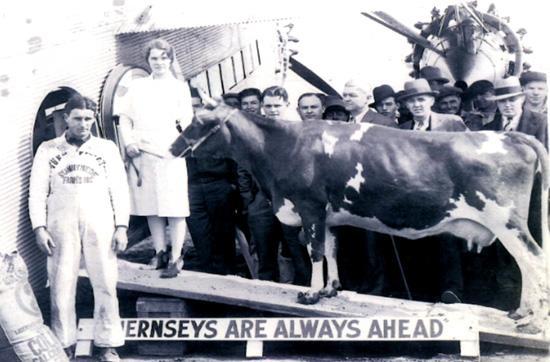 1930: Elm Farm Ollie, aka "Nellie Jay" becomes the first cow to fly in a fixed-wing aircraft, promoting the International Air Exposition in St. Louis, Missouri.
Ollie was also the first cow to be milked in an aircraft, producing 24 quarts of milk which were parachuted in cartons down to eager spectators.
Unfortunately, the air-milk industry failed to thrive.